Women as Chefs
Saturday, March. 25, 2023 | 1:00 p.m.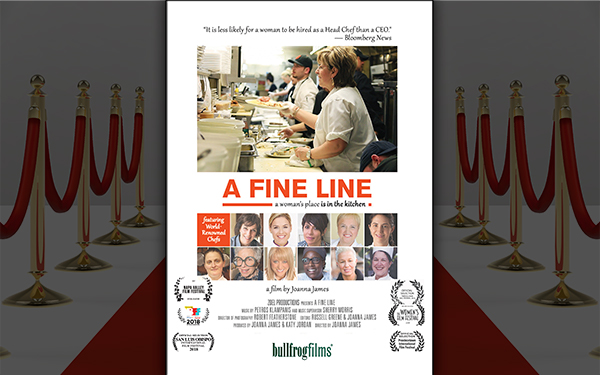 As part of its Women's History Month programming, the Wyomissing Public Library will present the film, A Fine Line: a Woman's Place is In the Kitchen on Saturday, March 24th, 2023 at 1:00 PM.
A Fine Line "explores why less than 7% of head chefs and restaurant owners are women, when traditionally women have always held the central role in the kitchen." The documentary is distributed by Bullfrog Films in Oley, PA as part of Bullfrog Communities.
Following the 56-minute film, Judy Henry, chef-owner of Judy's on Cherry will talk about her experiences in the restaurant business and the obstacles she has faced as a woman in a man's world.
The program is free and open to the public. The Wyomissing Public Library is located at 9 Reading Boulevard in Wyomissing. Reservations for the film and discussion are requested: email ann@wyopublib.org or call the library at 610-374-2385.