BCLA's Fall Meeting and Workshop will be on Friday, November 13, 2015 at the Wernersville State Hospital Archives.
Our business meeting and lunch will be from 12:00 to 1:00 p.m.; the workshop will be from 1:00 to 3:30 p.m. Leslie Pirl-Roth, Director of Library Services at the Wernersville State Hospital, will deliver a presentation about the history of mental illness. A tour of the Archives will follow. Leslie has some cool artifacts that profile the history of the State Hospital!
BCLA members may attend for free; this includes the option for a box lunch, or you can bring your own lunch. The cost for non-members is $10.00, which includes a box lunch; please pay by cash or check at the meeting.
Lunch options include:
Select a Tiger Lily Cafe Box Lunch:

Roast Beef Sandwich
Turkey Sandwich
Veggie Wrap
Tuna Sandwich
House Salad (no meat)
Chef Salad

Bring your own lunch
Water will be provided for all
If you are attending, please RSVP directly to Jane Sullivan, BCLA president (regardless whether you are purchasing a lunch or not).
---
The Berks County Library Association is a non-profit organization of individuals whose principal interest is in promoting excellence in librarianship in Berks County, Pennsylvania. The Association has been in existence since 1967.
Members include librarians, information specialists, paraprofessionals, administrators, trustees and volunteers. Various institutions are represented as well, including academic, church, corporate, medical, public, and school libraries.
The general mailing address is:
Berks County Library Association
c/o: Reading Public Library
100 S. 5th Street
Reading, PA 19602

---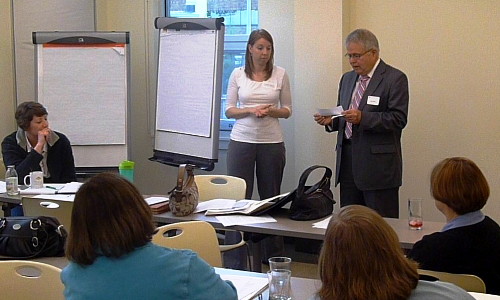 The Berks County Library Association started in 1967 as an informal gathering of academic and special librarians. The original purpose of BCLA was to promote cooperation among local libraries and to help each other serve our respective clients. The association today serves as a resource for communication and professional development for librarians, and as a network for information sharing and interlibrary loan cooperation among all types of libraries.
Membership includes representatives from academic, public and school libraries in addition to corporate, technical and medical libraries. We also have individual members who are not associated with a specific library. All members are welcome to communicate through the BCLA listserv and our newsletter, The Shelflist.
Meetings are held several times a year. Our programs are varied with speakers, tours, seminars, workshops, luncheons and field trips. In addition to formal programs, we also offer individual professional development grants.
BCLA invites you to work with us to promote library services in Berks County.