Author Visit: Dale Reppert
Thursday, December. 7, 2017 | 1:00 p.m.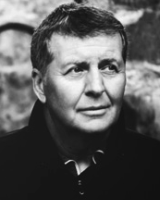 Join us in welcoming Dale Reppert, author of "Detour to Heaven: One Man's True Story". Mr. Reppert will share his inspirational story: He found his life detoured after undergoing brain surgery. God chose to lift him up and place him in Heaven's loving embrace for nearly two days. There, he was given a glimpse of something so beautiful it changed his life forever.
Registration for this program is requested. Please contact the main desk to sign up, or use the form below: